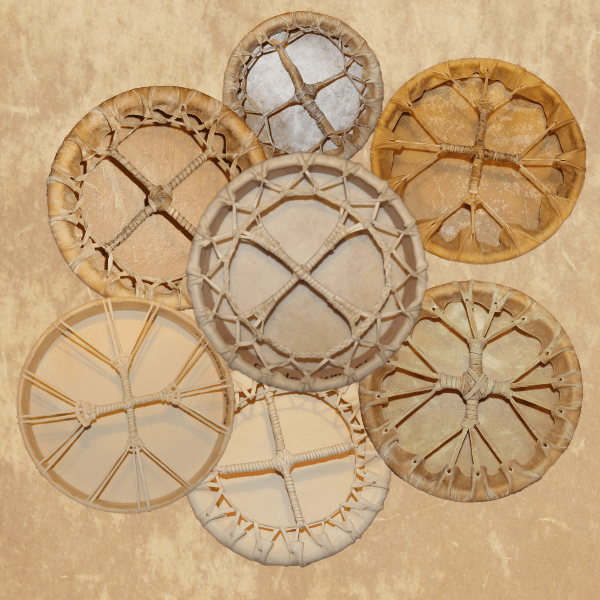 På dette trommebygning kursus guide jeg (Peter) dig i en meget respektfuld måde at opbygge din egen tromme. Disse trommer kan bruges til alle formål, inkl. svedehytte ceremonier. Kursus vil foregår på engelsk og derfor fortsætter jeg min beskrivelse på engelsk:
On these one and a half days I (Peter) will guide you (min. 3, max. 4 participants) in English language and in a very respectful way, to build your own drum. This few amount of participants has the huge advantage that I can take very good care about each person's individual process. The drums we create will work for whatever purpose you want, also for sweatlodge ceremonies and shamanic work. We will include all aspects of our life, the spiritual, the emotional, the intellectual and the physical, to make us a beautiful and powerful tool.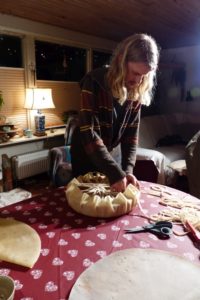 We will meet:
Saturday, 16. February 2019, from 10:00 to around 18:00
Sunday 17. February 2019, from 10:00 to around 16:00,
and again on:
Friday, 22. February 2019, from 16:00 to around 20:00
The deadline for signups to this seminar is the 19th of January 2019.
This deadline is due to the materials that needs to be ordered.
As we will go with the flow and take care of each individual participant in the way he / she needs it, I kindly ask youfor some flexibility with respect to the time frame.
On the first day we are going to have a drumming, all together on the big pow-wow drum. By that we tune into our intention and the building process.
Also we will use a part of our time during the building procedure by giving thanks and showing respect to the elements, the animals and trees who gave their lives so we can build these drums.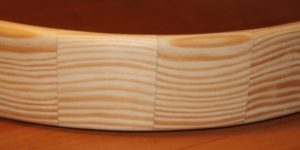 We start the practical work by choosing the pre-made frame (appr. 35 – 40 cm diameter) and the hide that we want to use. The hide will most likely be stag or cattle, depending on what's available.
Then we'll start to work on the pre-made drum frame and we will take all the time that feels right to each of you so that you can connect to your drum and make it look the way you want it.
Around noon we will take a break with some good and warm ecological food so that our bodies will get some nourishment too.
At the end of the day, each of you can then decide if you want to take the drum home or leave it at Wildheart-Center to dry until we meet again. I strongly recommend to leave the drum here as I will guide the drying process so that the drum will sound nice.
Before we finish, we invite you to a talking circle that gives you the opportunity to reflect on your process of this day and you can share it, if you wish to.
The next time we meet, will be the following friday afternoon at 16:00, where we will focus on the initiation of the drum in a very special ceremony which we will end with a common drumming, each on his/her own wonderful new drum.
The maximum amount of participants on this seminar will be 4 and the price is 3.500 DKK per person which includes all materials, one ecological meal, as well as two times coffee and cake or snacks. Registration is required, as well as a downpayment of 1.500 DKK which secures your space in this workshop. You can buy your ticket (downpayment) by clicking here. If you have any questions, feel free to contact Peter by using our contact form.
If you'd like to see more examples of the beautiful drums I made, please take a look at www.eagledrummer.com.
Looking forward to see you on this exciting and intense course.